My cellphones (and smartphones)
What memories does your old cellphone bring to you?
It is always interesting to recall the equipments we used to have to communicate with others without need of a land line. Below you can find an updated list of cellphones/smarpthones I had through the times (from oldest to newest).
Note: the networks listed below were/are operating in Portugal unless stated otherwise.
Bosch 509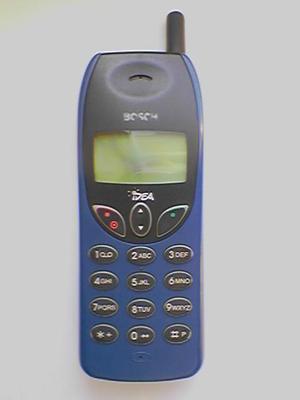 It was my first cellphone. If I recall correctly, it was around the age of Nokia 3310, the famous cellphone with the Snake game! I also recall that because of the Nokia's new appearance (lack of antenna), a lot of people also started removing their antennas from the phones replacing with something metallic. I was not brave/dumb enough to do that do this phone.
It was a feature phone, a very basic one: charger port, no WAP, only plain old calls and text. It was easy to use and speedy. The keyboard was made of rubber with a pleasant sensation when pressing it. I don't have the cellphone anymore.
Motorola Talkabout 180 (T180)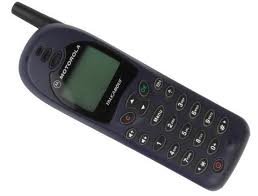 It was a funny cellphone, however with even less features than Bosch. No games, no WAP, only good for calls and text. It had a "feature" that deleted every message you sent when replying to others. The keyboard was not good, and the on/off button was strange to me. It was speedy however, like all cellphone of that time frame. I ended exchanging it for another phone (worthing 10 euro!)
SonyEricsson T100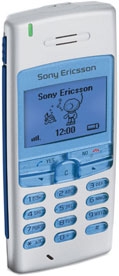 Originally from my mother, then mine, and for my father after that. It was a funny cellphone, lightweight and with acrylic keyboard. It was a bit slow, because it had a fade effect during menu transitions (useless IMO). It still had the flashing LED of network status. The screen was still monochromatic (with blue backlight) and orange keyboard lights. Overall it was a pretty cellphone. Compared to my previous ones, this one already had a games and morning alarm.
SonyEricsson T630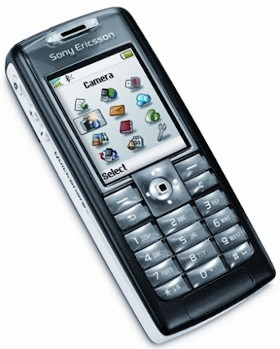 It was one of my favorite cellphones. 65K color screen, VGA camera. It also featured images, polyphonic tones, alarm, games and WAP. The joystick had a small red LED with the cellphone was charging or need to charge. I also started to use T9 dictionary more to write texts quicker. It also was my first cellphone with some sort of sharing technology (bluetooth and infrared).
Nokia 3310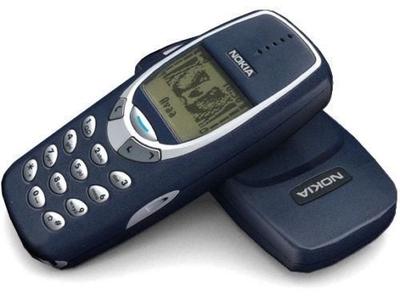 This cellphone doesn't need any introductions. I used it a lot when my T630 stopped working. Super easy to use, responsive, supports basic personal management tools (alarm, user profiles). Keyboard was super pleasant to text.
Nokia 6500 slide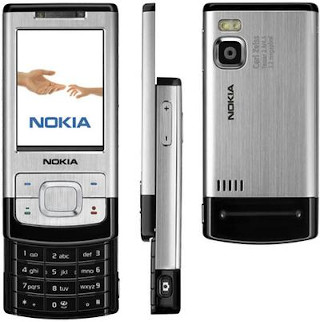 I used to buy entry line cellphones, and then I opted by this medium-range. I was planning to buy the Nokia N70. However, the cellphone was only available in the GPS version by 200 euro, so I gave up. At it's right was my alternative: the Nokia 6500 slide. I had never heard of that cellphone at the time, however I loved the minimalistic design and ended by buying it.
No regrets: a reasonable 3.2 MP camera with flash LED, bluetooth, micro USB connection, 262K color screen, real tones, etc. So much stuff I not actually used fully. It also supported microSD cards, and was bundled with a 512 MB one. It had a shutter key to take photos quickly. On the negative side, the cellphone was heavy and unpleasant to touch during cold days (the body was made of aluminum). But I did not care. I loved the design and all quality this phone had to offer. The on/off button broke and then I tried to repair it. I gave up due the cost, so I started to look for another phone.
Nokia C2-01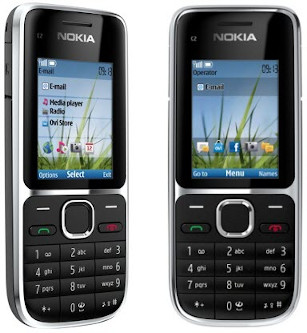 After the Nokia 6500 slide broke, I started to look for another cellphone. At that time, we already had on the market the first Android smartphones (maybe Android 2 (Froyo and Gingerbread)). However I felt that the smartphones were buggy and slow, so I decided to keep with cellphone for a while. I restricted my budget to 100 euro, and found Nokia C2-01. It was a brand new cellphone, so I got it unlocked easily.
It was by far more modest than my previous Nokia. It feature some social network apps (Facebook, Flickr), games, alarm, profiles, agenda. It also supported memory cards. Like all modern Nokia cellphones, it came in a tiny box with the phone and a charger.
LG L90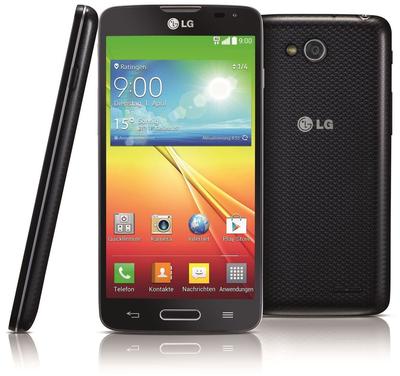 Nokia C2-01 was a modest cellphone, which actually turned by being enough for my everyday at the time. However, the smartphones started maturing ans showing it potential. I was willing to try all the apps and access the Internet from anywhere. So I started my hunt for an Android smartphone.
I ended choosing a medium-range LG L90, powered by a Snapdragon 400. The phone had a 4.7 inches screen, was reasonably fast and LG did a good work on its customization. Menus were easy to understand. Overall phone build quality was good. The only things I missed were a notification LED and the usable free space (although 8 GB were announced, only less than 3.87 GB were actually usable). To overcome the space problem, I bought an microSD card to store all my media stuff, leaving the small space for apps and data.
BQ Aquaris X5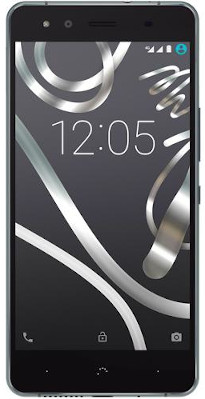 Nowadays having an Android smartphone with 1 GB of RAM is asking for performance issues, also taking into account that we have several apps in background (chat groups, GPS, …). Although being a great device, LG L90 had only 1 GB of RAM and was already showing of some usage slowness specially on newer apps, so I opted by replacing it for a 2 GB of RAM model.
I found BQ Aquaris X5 (BQ is a Spanish brand), which has everything I was looking for: fast, beautiful, gets stuff done. I was afraid that 5 inches screen was actually to big to carry on pocket. But I was wrong, and now is my favorite screen size :D . It is a mid-range smartphone (Snapdragon 412), 2 GB RAM, dual SIM, microSD card slot and 32 GB of storage.
Overall the phone is good both ergonomically and by performance (assuming moderate use). It has some metal body details, which gives it a modern look. It is shipped with Android 6 Marshmallow, with no customization (only a tweak or two, like the double tap to wake up the screen).
Samsung A41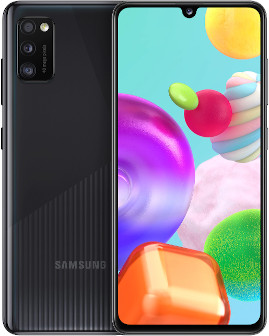 Social media apps, communication apps, utility apps, … and the list keeps going. In order to have better multitasking capability, I decided to buy a new phone. A major part of my digital life starts at my phone after all. I was looking for a model with at least 4 GB of RAM and something equivalent to a Snapdragon 600 series, with a small form factor. Nowadays phones are huge, definitely trying to challenge the concept of mobility. I found A41 as one of the few alternatives with height below 15cm.
It is a capable phone, has enough storage (64 GB) and takes reasonable good photos. Due the camera offset, I had to buy a cover so the phone does not tilt when put into a flat surface. It is also reasonable fast for multitasking and the battery does a day or more just fine. Overall is a good mid-range phone.